Lecture/Movie with Estela Zatania
Thursday, February 17th 7-10pm

Writer and journalist Estela Zatania will give a conference titled "A Half-Century of Flamenco, 1960-2010" about the evolution of the art-form. The talk, to be given in Spanish and English, will include a slide presentation, and be followed by a showing of the classic 1952 film "Duende y Misterio del Flamenco", directed by Edgar Neville. This richly illustrated lecture provides an opportunity to learn valuable information about flamenco, the artists, the music, and the gypsy culture of Spain. Originally from New York City, Estela has won numerous awards for her flamenco writing. She has been living in Spain since 1970.
Thursday, February 17, 7-10 pm
Movie and Lecture
Centro Cultural Español
800 Douglas Road, Suite 170
Coral Gables, FL 33134
FREE ADMISSION ($10.00 donation suggested)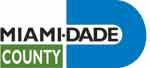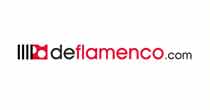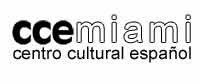 Cante Master Class by
Gabriel de la Tomasa



Saturday, February 19, 2011
1:30 - 2:45 PM
Peacock Education Center in the John S. and James L. Knight Concert Hall
$20.00
Please call 786.468.2270 to reserve a space.
Bulerias Dance Master Class by
Macarena de Jerez
Saturday, February 19, 2:30 - 4 PM
Peacock Foundation Studio in the Ziff Ballet Opera House
Ages 16 and up – Intermediate level and above
Come dressed to move, Flamenco shoes required, Flamenco or ankle-length skirts for ladies
$25.00
Please call 786.468.2270 to reserve a space.